With Mr Rob on a Tuesday Afternoon
Children of all ages express themselves through music. Playing music for infants proves that, even at an early age, children sway, bounce, or move their hands in response to music they hear. Many preschoolers make up songs and, with no self-consciousness, sing to themselves as they play. Children in elementary school learn to sing together as a group and possibly learn to play a musical instrument. Older children dance to the music of their favorite bands and use music to form friendships and share feelings. Try these activities and games with your children to experience the pleasure and learning that music brings.
​
Toddlers and Music: Toddlers love to dance and move to music. The key to toddler music is the repetition of songs, which encourages the use of words and memorization. Silly songs make them laugh. Try singing a familiar song and inserting a silly word in the place of the correct word, like "Mary had a little spider" instead of lamb. Let them reproduce rhythms by clapping or tapping objects.
Preschoolers and Music: Preschoolers enjoy singing just to be singing. They aren't self-conscious about their ability and most are eager to let their voices roar. They like songs that repeat words and melodies, use rhythms with a definite beat, and ask them to do things. Preschool children enjoy nursery rhymes and songs about familiar things like toys, animals, play activities, and people. They also like finger plays and nonsense rhymes with or without musical accompaniment.
​
Miss Emma comes to Woodlands on a Thursday Afternoon for an hours session.
Play-ball focuses on laying the basic foundation of movement in order to enable your child to accomplish more challenging sport-related skills as they progress, they emphasis on mastering a wide range of sport and movement skills while maintaining a healthy balance between fun and learning.
​
​
During the week the children enjoy participating in mini Yoga sessions with the Woodlands staff.
These mini sessions support the children with body awareness, increases concentration and supports with confidence building and self image.
​
It can also support children when feeling stressed or Anxious through breathing awareness and meditation.
Who are the Kindness Elves?
The Kindness Elves are magical friends who love nothing more than to sprinkle kindness and joy wherever they go!
They love to visit your home/Nursery and spread this happiness with children, encouraging them to do small acts of kindness in their daily lives. This simple, yet powerful, idea of spreading kindness amongst kids has become incredibly popular with parents and teachers alike.
​
Walt is a keen animal lover, who has been coming to Woodlands since 2013.
Animal Edutainment is a family run business. Their aim is to educate children in a fun, hands on way whilst raising awareness of animal welfare and conservation.
All staff are fully insured, and DBS checked.
​
Miss Angela and Miss Amy also have small pet dogs Lola and Rue that visit the children from time to time.
​
Finger/Dough gym is a comprehensive programme of developmental games, stories, rhymes and activities to improve fine motor skills, language and hand writing.
It helps to develop strong, flexible fingers, hands and arms. It promotes better hand eye co-ordination, differentiated movements and manual dexterity. it fosters children's use and understanding of spoken language. it builds cognitive abilities and provided opportunities to practice self regulation.
The time spent enjoying finger/Dough gym games and activities will help children to build the secure foundation required for the acquisition, rapid and fluent handwriting.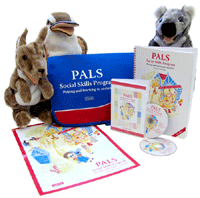 Playing and learning to socialise programme (using 3 puppets)
Kate the Kookaburra is the Teacher, Anna the Kangaroo is Shy and Jack the Koala is cheeky.
PALS is a social skills Programme the teachers children about greeting others, listening, sharing, turn taking, dealing with feelings of fear, sadness or anger, and solving problems.
​
Learning social skills like these are just as important as learning numeracy and literacy.
The programme consists of 10 sessions that last approximately 20-30 minuets.
"living eggs"
The children got the chance to hatch chicks right from the egg, They looked after, feed and handled them each day for two weeks. When it was time for them to move on we found a local Residential home that were happy to take them on. We still get regular updates on how they are.
​
Butterfly life cycle
Each year the children can see first-hand the life cycle of a butterfly, from a hungry caterpillar to spinning its cocoon and counting the days till a butterfly pushes it way out.
We then enjoy realising thenm and watching them fly way.
These visits and activities support children's understanding of the world, respect and caring for others.
​

For the last 4 years Woodlands has entered the Amersham in Bloom competition. The Children absolutely love helping to design our planter and with the given topic learning about our history.

We have designed planters for:

Queen Elizabeth visiting Bangladesh (where we won the Silver Gilt Award), The first train to stop in Amersham (where we won the Gold Award), World War One which the children have loved learning about.
Visits from local agencies is something we at Woodlands try to Organised as much as possible. 
We have had visits from:
Police Officer
Firemen 
Dotors 
Dentists 
etc